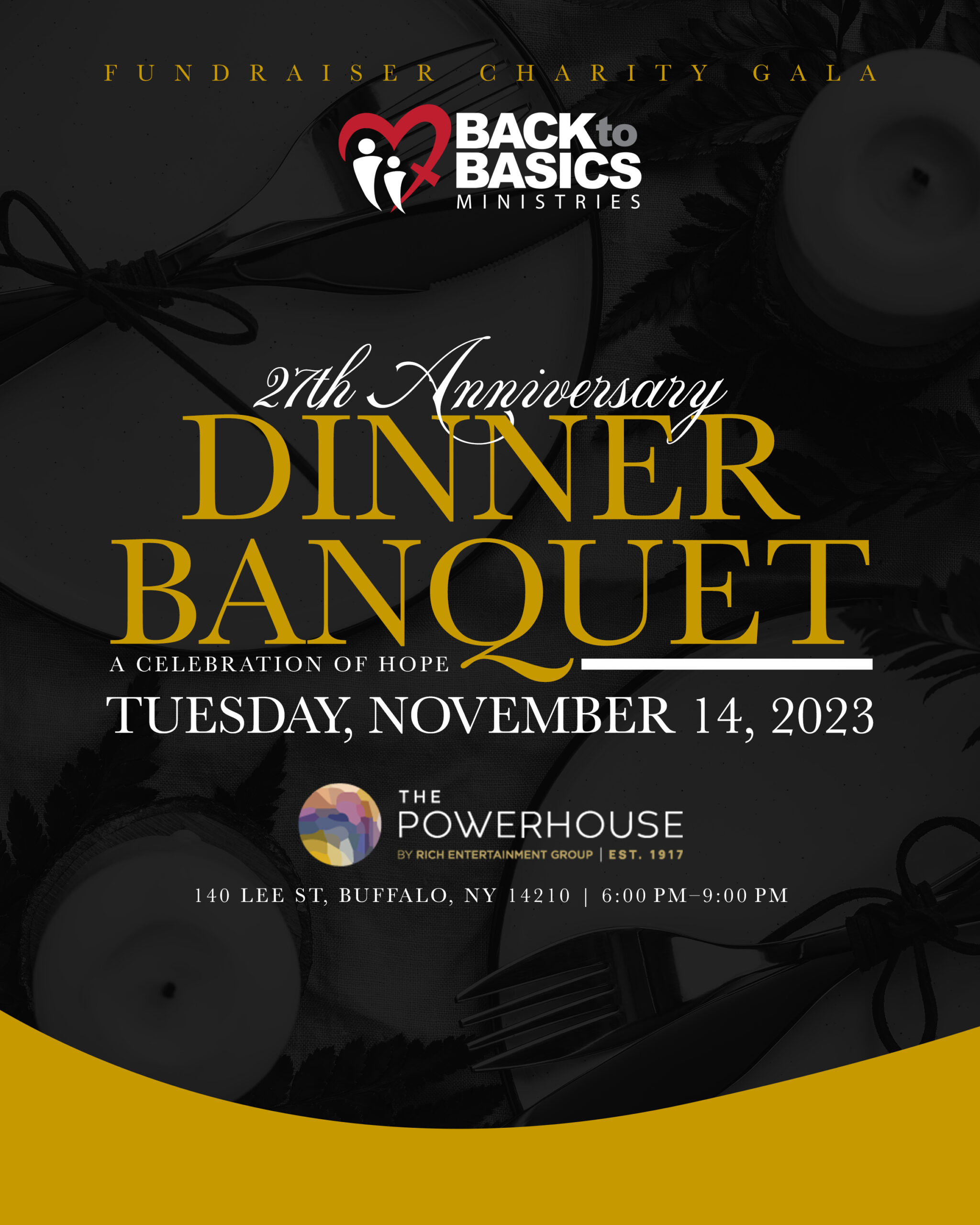 For this year's fundraising gala, we have chosen the theme "A Celebration of Hope" to underscore the fundamental mission that defines our organization. Throughout our journey, you have witnessed firsthand how Back to Basics has been dedicated to instilling hope within the lives of those we serve and within our broader community. Your unwavering support has been instrumental in enabling us to disseminate this essential hope throughout the community. 
These endeavors collectively cultivate a sense of hope within Western New York, illustrating why your support is indispensable in maintaining the vitality of our ministry. We offer a range of sponsorship opportunities each providing a unique avenue for you to contribute to this cause. Click the link below to show your support. 
Responding with Hope & Faith
"We take broken lives, give them hope and God makes it happen"
Back To Basics (BTB) has become a centralized hub that provides special services for at-risk individuals, families or groups of all walks of life with their most immediate needs. It's a fact that individuals struggle in life with poverty, no support systems, dysfunction, traumas, drug & alcohol addiction, mental illnesses, homelessness, criminal activity and other things relating to certain demographics.
To help people through compassion by addressing and fulfilling their most basic needs. We are dedicated to providing services that improve the quality of life for residents in the City of Buffalo and surrounding communities by focusing on at-risk individuals and their family members.
Our focus is simple – respond to the needs of the people of the city by saving lives and creating peace. This is accomplished by strategically providing a safe passage to school for our youth and also by keeping our schools, streets, public gatherings and events safe. Our focus is on homicides, gang violence and providing support systems for the victims' families along with intervention to retaliation in an effort to end major conflicts between violent street gangs. Government officials and the community understand the real numbers of decreased shootings and gun violence that are a direct result of the work. This is a testament to the unique and committed members of our organization who are the fabric of the community. They understand the challenges many people face and how to move them forward. We are from the community and service the community!
Back to Basics is a proven leader in the social justice movement which includes criminal justice and economic reform.
Back to Basics
1370 William Street
Buffalo, NY 14206